The following post contains mild spoilers for Nope and Echo 3
The famous quote about stories needing a "beginning, middle and end but not necessarily in that order" has been rattling around my head of late. In the past week I have watched the Apple TV show, Echo 3 and the latest from Jordan Peele, Nope. Both of which have unusual, if not bizarre narrative structures. What strikes me upon reflection is that neither of them have tried to displace the order of events hoping to confuse the audience, a technique that has become en vogue in recent years, rather that they bounce around in time without much purpose.
Nope, being a film, is easier to follow and understand in terms of narrative. When I finished the film I looked at Metacritic to see if reviewers enjoyed the film. It appears to be favorably reviewed but with reservations. Most people seemed to feel what I felt – that while the overall experience was fine it lacked emotional resonance and wasn't terribly coherent. The characters were not fully realized, the storylines truncated or without purpose and the ultimate "message" absent. It is not that the movie is difficult to watch – it is interesting and has a number of sequences that are engaging. It's that at its heart, having a story about a UFO (or alien creature) and several people trying to control/document it without any larger questions being posed or answered is unfulfilling. I am unsure what the takeaway of this film was meant to be. I am not certain I understand why the horse trainer would be such an expert on predatory animals (and how this ties into chimpanzees). There seems to be no greater plan at work with Nope and it is a shame. Following Get Out I think most viewers were hoping for a multi-layered film that exceeds expectations.
Echo 3 is the latest work from Mark Boal. A former journalist who was embedded with troops in Iraq and wrote a screenplay based on these experiences. It was a successful film despite the disconnected narrative and anti-climatic ending. In fact all three of his collaborations with director Kathryn Bigelow have these qualities. Interesting concepts with narrative gaps and endings that deliver little in the way of closure or emotional payoff seem to be how he operates. Echo 3 does this worse than the films, in part because it is longer and, I suspect, because Ms. Bigelow is not involved.
The show begins in a lackluster, heavy-handed manner. It is the wedding day of two of the main characters and the bride is hiding with her brother (the third main character). The wedding sequence is long. It is disjointed. It makes little sense as we are just meeting these people and know nothing about them. Ultimately is serves to inform the ending – that all is not right between soon-to-be bride and groom. Only….why? It's unclear other than she's keeping secrets and he's…something. The show becomes truly muddled around episode nine, which would have been the final episode for most. The latest rescue mission for Amber (the bride) is attempted and her husband (Prince) and brother (Bambi) work with mercenaries to conduct a false flag operation to get her out of the prison/drug factory where she has been tortured and drugged for some time.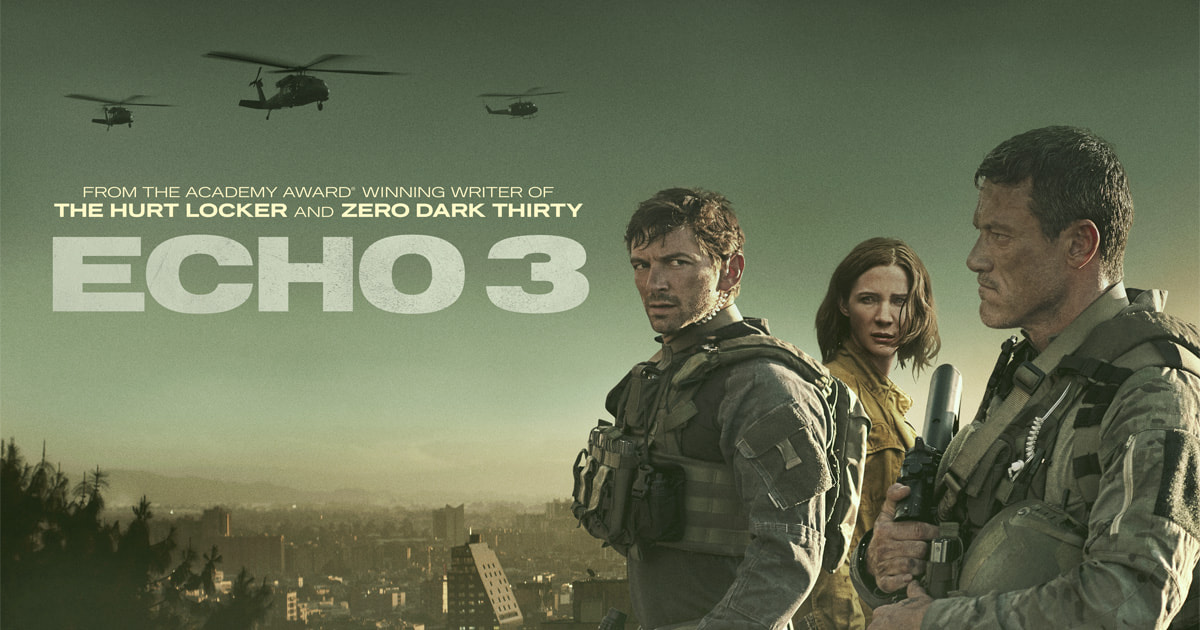 The show hinges largely on a secret beacon, a secret CIA connection and back-channel favors. Why it does not work is because the people, causes and stories that rise to the forefront all eventually are forgotten. Whether it is the abandoned military commander, the drug-addled mother, the wealthy father or the Colombian army all of these stories are left with an ending that is incomplete and unfulfilled.
I'm not sure if there is much of a reason to write about this show and movie (together no less) other than to express my frustration with investing time and emotion into stories such as these. I've written before about how Syd Field's book, Screenplay, changed the way I watch movies. He outlines in his book how a script reader can usually determine by page ten whether the script is good or bad. Since a page of a script usually translates to a minute of screen time this rule of thumb can also be applied when watching a movie or show. Within the first ten minutes you should have a sense whether what you are watching is good or bad.
With both Echo 3 and Nope I stopped watching before the ten minute mark. I could tell with Echo 3 starting in the manner that it did, with two unknown characters having an opaque conversation about the wedding and the groom, that I was not going to enjoy the show. Despite a trailer which promised one thing (a rescue story, a love story, a story about overcoming adversity) this show was going to be something else. It was going to try and deal with the complexity of US relations with South American countries. Of marriages built on a foundation of lies. Of addiction. Of ambition and careers and nationalism. In short I think Mr. Boal was trying to marry ideas and stories from his life as a journalist with a story of his own creation and the results are mixed. I'm not sure if I ever grasped the inner lives of any of these characters. Other than Bambi, who only wanted to get his sister home, I'm not sure I ever understood the motives of the characters. The opening, which gave me nothing, told me everything I needed to know and I chose to ignore it.
Nope is more of the same. A trailer which is eerie and mysterious but gives away little of the plot coupled with an opening of a 90's television show where a chimpanzee has gone berserk and hurt/killed several people. No explanation is given, no clear reason why this is being shown in relation to the larger story being told. Only to then find out that the little boy in the 90's show is the neighbor of our main characters and he's trying to use the UFO as part of his rodeo show. I feel like I am belaboring my point here. The sum of the parts of this movie adds up to very little and the opening made this clear. I went back to both of these works because I doubted my initial impression, largely because I am often wrong (just last week I made this mistake with Everything, Everywhere All At Once which has a terrible first ten minutes but becomes a great movie). As we all know our moods, time of day or even the weather can effect our viewing experiences and I try my best to enjoy things. Only that doesn't always work and you end up watching ten hours of something that leaves you with a shot like this.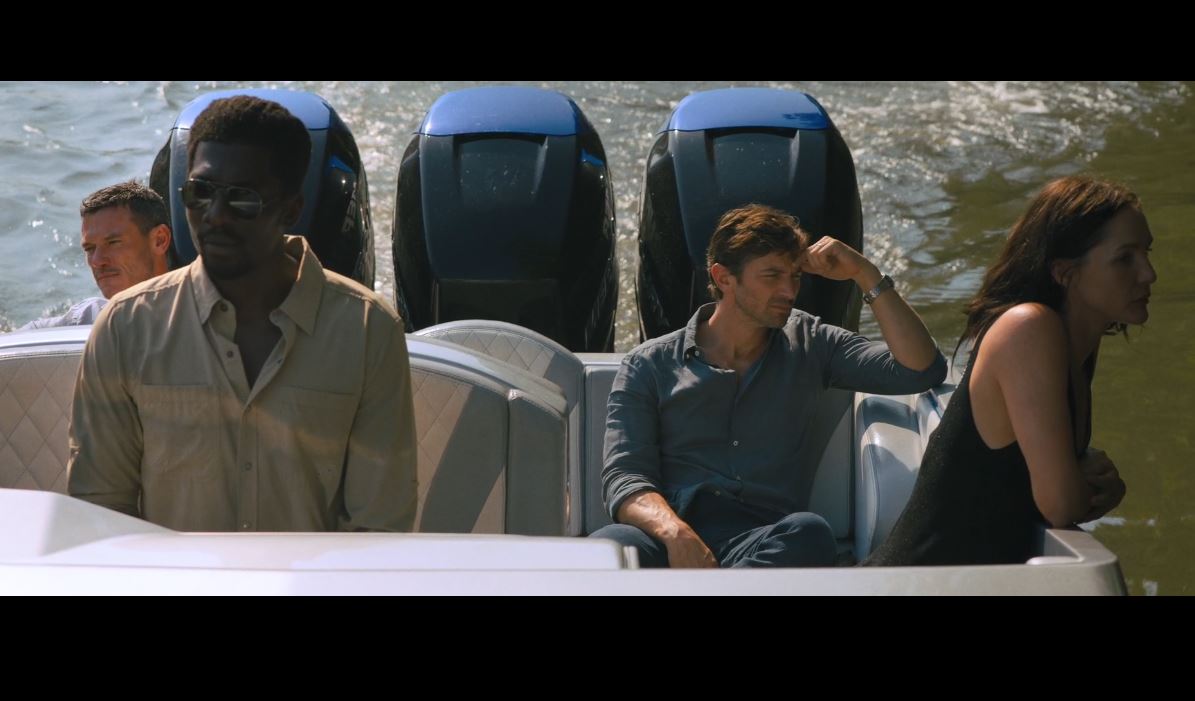 Or, you know, this…